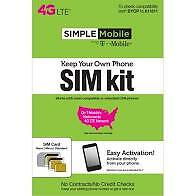 Following sim card has few days activation come with a number and is fully activated on $30.00 plan. Anyone that purtchase this sim card will get number 612 plus we provide next month discount ($10.00 off) next month service. The invoice will be email pay we credit your if you wish but this sim card has 24 days. 
Any question please ask you will be purtchase low price..
Guys is for $1.99 right now great deal can't go wrong.
https://www.ebay.com/itm/154254291170